Forex Signals Pro Trading Academy Review
Forex Signals Pro Trading Academy (Powered by Andrew Lockwood & Mark Bennell) is an excellent environment for Forex traders of all skill levels. It's an incredibly rewarding investment for those who put up the simple fee of $99.
It does require like any other learning experience, that one puts in a significant effort of learning and application for what one has acquired in knowledge.
The chat room runs very good trade ideas for veteran traders and novice traders to learn and build on their skill sets. Forex Signals Pro Academy has a routine rotation of consistent and ongoing reviews for all 4 major trade hub opening hours across the world.
This keeps it's clients and traders well informed of the marketing conditions directly ahead of trading at the opening market hours of: Sydney, Tokyo, London and New York.
I really feel very fortunate to have found a community of Forex traders like this one and I believe they will get me on track to become a professional trader in my own right. Once I become proficient enough, they may even seek to employ me as one of their traders for their Hedge Fund. They run monthly trading competitions with reward prizes of $250 – $750 for the Top Performers. Some of those Top Performers get interviews for work within Forex Signals Pro Trading Academy.
What You'll Get:
Once you decide to join Forex Signals Pro Academy, you'll put your hand on the following materials:
1. Profitable Forex Strategies:
a. Naked Trading Strategy
You don't always need indicators to make money from the Forex markets. Naked Trading is about interpreting clean charts and price action found at key support and resistance levels.
Markets: Forex, Futures, CFDs
Videos: 8 Pro Trading Videos
EA: Download Signal Software
b. FX Propulsion Strategy
A proprietary Forex trading strategy developed in-house and executed profitable for the past 12 years. This intraday approach uses indicators to highlight bullish and bearish markets.
Markets: Forex, Futures, CFDs
Videos: 6 Pro Trading Videos
EA: Download Signal Software
c. Trend Surfing Strategy
Here we capture BIG Forex market movements as currency pairs trend. We cut losses quickly and let winners run giving us a extremely favorable risk:reward ratio. Every successful Forex trader must have a trend following strategy in their toolbox.
Markets: Forex, Futures, CFDs
Videos: 5 Pro Trading Videos
2. Forex Signals Service:
Their team of professional Forex traders regularly publish easy to interpret Forex signals for you to follow.
You'll be able to follow their Forex trading signals:
– Clear entry and exit trade plans.
– Interactive Forex trade ideas.
Conclusion:
Forex Signals Pro Trading Academy has evolved and improved continually. The Daily reviews by Mark Bennell are simple and informative. His expectations and cautionary tactics on pairs that are "in play" gives you a road map to profitable trades. I can't speak highly enough of his work & the site in general. The chat has some great minds there too, many different styles and ideas put out by the community.
Video courses on profitable trading strategies
Hours-worth of content in bite size chunks
Back-tested walk through video guides
Trading tools – including MT4 Momentum Meter™
LIVE demonstrations – trade with us live everyday
Try
Forex Signals Pro Trading Academy

For 30 Days Risk-FREE
Discount Coupon (Save 30%):

PROMO30OFF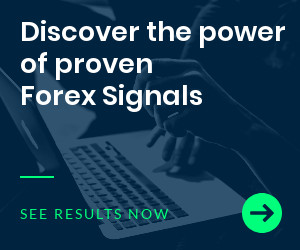 ---