DuxForex is a 100% web based Forex signals service. They have been providing Forex signals for clients for a long time.
They rely only on Price Action techniques for generating the most accurate and profitable entry signals as possible as they can.
Dux Forex Signals is an established Forex signals service provider with over 50 of the best Forex traders in the world today.
Some of the traders on Dux Forex team are former trading champions of Etoro and more. The Forex signals you will receive are carefully analyzed by the best of the best.
Whatever broker you are using, they will have no clue how you are trading because the trading logic is taken care of by Dux Forex Signals service. The broker will only see you actually placing the trade. But how you came up with that trade, they will never know.
Features of Dux Forex Signals
Dux Forex signals had 30 consecutive win rate earning over 500$ in 2018
They provides a mobile App to receive Forex signals notifications directly to your mobile phone or tablet.
They're compatible with almost all Forex brokers, you can use any broker you want.
They can generate up to 2000+ PIPs per month, according to market conditions.
They generate signals for EUR/USD, USD/CHF, GBP/USD, USD/JPY, AUD/USD, GBP/JPY and USD/CAD.
What You Will Get
In case you decided to give Dux Forex signals service a try, you will get a direct access to a membership area, after logging into it, you will see a table containing the available trading signals with all required info.
Every signal will have the Entry, Stop-Loss, Take Profit 1, Take Profit 2 and Take Profit 3 all shown in the table. All you need to do is place the trades on your platform. And once again, this can be done on any platform with any broker. The image below shows how the the signal is displayed:
Important Facts About Dux Forex Signals Service
How will the subscriber receive the signals?
The subscriber can receive E-mail Alerts, Facebook Alerts and Mobile App Alerts. Then, he/she must log into his members area where he/she can check out the the signals on the signals page.
How often will the subscriber get signals?
Whenever conditions are met, signals will be posted to all subscribers. Dux Forex Signals always analyze the market to catch the best entries. As soon as powerful entry signal is captured, it get posted right away.
How many Pips will the subscriber expect to make every month?
If the market is volatile enough to hit each and every one of defined entries, then the subscriber can expect to make 2000+ pips or more if he/she traded each currency pair. It all depends on how the conditions of the market are.
Try Dux Forex Signals Service For 60 Days Risk-FREE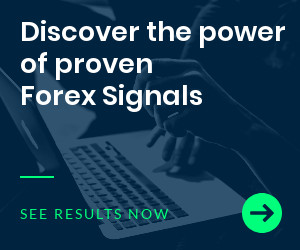 ---