Forex Golden Rule#1: Protect Your Profits and Never Let a Winner Turn Into a Loser
It is not uncommon to see a trade go up by 20 pips in just few minutes and then it reverses to hit your stop loss at 30 pips in a short period of time.
Traders should learn to protect their profits. There are two easy ways to protect your capital and banking pips. You can add trailing stop to your orders.
The second method is to use multiple lots and exit positions on different levels including a trailing stop.
On investopedia.com, I read a great article on this topic by Boris Schlossberg and Kathy Lien
Repeat: Protect your profits. Protect your profits. Protect your profits. There is nothing worse than watching your trade be up 30 points one minute, only to see it completely reverse a short while later and take out your stop 40 points lower.

If you haven't already experienced this feeling firsthand, consider yourself lucky – it's a woe most traders face more often than you can imagine and is a perfect example of poor money management.

Managing Your Capital

The FX markets can move fast, with gains turning into losses in a matter of minutes, making it critical to properly manage your capital. One of the cardinal rules of trading is to protect your profits – even if it means banking only 15 pips at a time.

To some, 15 pips may seem like chump change; but if you take 10 trades 15 pips at a time, that adds up to a respectable 150 points of profits. Sure, this approach may seem like trading like penny-pinching grandmothers, but the main point of trading is to minimize your losses and, along with that, to make money as often as possible.

There are two easy ways to never let a winner turn into a loser. The first method is to trail your stop. The second is a derivative of the first, which is to trade more than one lot…
Read more:  Forex Trading Rules: Never Let a Winner Turn Into a Loser   by: Boris Schlossberg and Kathy Lien
In the video below you will learn how to use trailing stop in order to protect your profits in forex trading:
[tubepress mode="tag" tagValue=" 46. How To Use Trailing Stops"]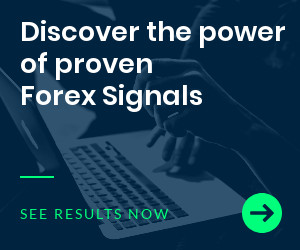 ---