Forex Signals Review – How to Avoid Forex Signals Services Scam
In this post you'll know how to make your own research for best forex signals review and choose the best Forex signals service which gives good results. So please read this article carefully, it may save you a lot of time and money.
No matter you have joined any forex signal service before or not, especially if you haven't, there's lots of details that you need to keep in mind.
The information here is an attempt to teach you about the serious risks regarding signing up for any specific Forex signals service. Always remember that, in the event you register for unreliable or untrustworthy signal services, trading those signals may cause you to forfeit a lot more than the membership cost itself.
And don't be tricked by fake results reports, or artificially inflated outcomes. Plenty of cheating ways have been utilized by untrustworthy websites to attract users into signing up for debatable services.
I highly recommend you to look at below info about many of the general traps and techniques that are being utilized to deceive you, to enable you to to use your good judgment to discover and get away from them.
Forex Signals Reviews:
1. Is there a Money-Back Guarantee?
Always look for a money-back guarantee for at least 30 or 60 days, why? because if a Forex signals provider doesn't offer a solid and trusted money-back guarantee for his service, this is an important red light right there. Let's show you why, in more detail.
If a Forex signals provider is reliable, and offers trusted and powerful Forex signals (for any cost), then the most wise thing they can do for their business should be offering a money-back guarantee or even a limited-time FREE membership for potential buyers, to ensure that when a new client evaluates and tests the service and already can generate real profits using their signals, then he/she will end up extremely convinced and will want to remain for a long time as a member in this service for years.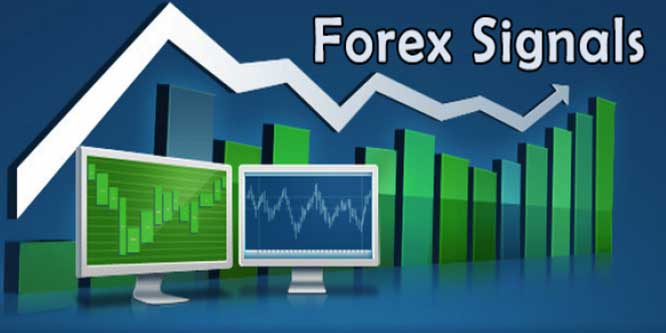 [wpsm_top postid="8014″ full_width="1″]
On the flip side, why would a Forex signals provider won't offer you a money-back guarantee or a limited-time free subscription? Don't they need to force you to become a customer in the end?
The easy answer is that they won't be able to offer you the chance to evaluate their service for a certain period of time risk-free, simply because you will most likely find out it's a bad and weak service long before the money-back guarantee time period ends, and you will definitely will ask for a refund.
Almost all of their members are frustrated traders that paid a membership fee to find out that they are better off rolling dice than following their trading signals.
This means clients finally end their monthly subscriptions, but the vendor (service provider) has previously made some profit, simply because you were required to pay for their service to be able to evaluate them. Never get caught in this trap, ever.
Additionally, ensure that the signal service provider will respect his promise with the money-back guarantee time period, you've to be sure that this money-back guarantee is protected by a third-party.
Clickbank is the #1 payment gatway for digital products on the intenet, and they force all of their vendors to offer their customers a solid money-back guarantee for full 60 days – 30 days in case of monthly subscription services.
If you are unsatisfied with the service, you can ask the vendor for a refund immediately, and if you did not hear from them, you can forward directly to Clickbank for complaining of this vendor. Clickbank will refund your money immediately with no questions asked.
2. Be cautious with Forex signals services that provide ONLY SMS signal alerts.
Of course sms alerts aren't bad, but signal services that rely solely on sms alerts for fast trading, almost never deliver any results. Even if alerted by SMS, and even if you hold a notebook all the time, you can expect to still skip trade entry opportunities.
Also, a large number of signals services that use SMS alerts work with trading systems that rely a lot on a fast response to something that occurred in the forex market. Regardless of how responsive you are, the market will always be ahead of you.
We don't want to get an alert, just to find out that the market moved 20 pips once we received the sms, which can usually happen in very short time period.
Even a legitimate forex signal service can sometimes be ruined by relying too much on last minute SMS alerts, and even if your signals-provider is profitable, you might not be.
On the other hand, these alerts are fine if they are combined with a trading style or strategy that notifies you about the planned trades many hours earlier, but then email alerts are just as useful.
The better the strategy of your forex signals-provider is, the earlier you will be notified about the next trades, complete with exact entry, stop, and exit points of course, and the less it matters whether you get notified by SMS or email. Do NOT think you are dealing with a good company just because they are offering SMS alerts, anyone can do that today.
Also, don't be tricked into believing you need the alerts in order to succeed, real professional profitable strategies have their entries and stops figured out many hours to days in advance, they are not based on super-fast reactions to the market, or anything that requires action right now like "robot" signals etc.
Finally, if you see websites that look like one single extremely long page full of "proof" and reasons why you should buy anything including a signal service, that's a sales pitch, not a website, so protect yourself and just run away. Read more details about the best live forex signals in this post…
Good Luck 🙂
---