Forex Support and Resistance Video Home Study Course with Vic Noble
[insert_php] if(isset($_GET['sc'])) {$tidID = $_GET['sc'];}
[/insert_php]
Have You Ever Opened a Trade, And Once You Became In, It Moved Against You Right Away?
Perhaps you have had this happen so many times. You believe like "they" know you just got in and then "they" are out to get you. Please listen, there's no "they", it's just
YOU
!
You're trading without getting aware of extremely important key levels in the Forex market. Banking institutions are aware of them, large organizations know about them, and YOU should know about them too! Without this awareness it's my belief and experience that your trading career is going to be frustrating and… short-lived.
I want to show you a better way. I've coached well over a thousand aspiring Forex traders. Those that have absorbed and applied this knowledge and applied it in a consistent manner, using impeccable money management as I teach in the course, have become competitive traders. Some are now making their living trading!
No matter how you like to trade, and what technical indicators you like to use, this information will give you a new "look" as to how the market is unfolding. You'll know in advance where price is likely to go, and where it is likely to fail. Knowing how to look at the market this way will put you in the driver seat!
Here's What You Will Get In This Video Course:
How to do proper top down analysis so that you'll know the best direction to trade!
How to use Fibonacci retracement and extension information
How to use "pivot" levels, and how to calculate them (free pivot calculator included)
How to enter a trade, where to place stops, and where to get out – all calculated in advance!
And finally, how to put it all together, complete with actual examples
A reliable strategy for risk management – without risk management you simply will not make it with this game!
A clarification of the extraordinary power of pure price action!
How to determine, before you go, key reaction levels
How to incorporate key levels with technical tools
How to incorporate "market flow" into your trading. I've been told by many traders that this one strategy alone made a big difference!
[wpsm_testimonial by="Rob Moffitt" ] "Vic, I wanted to send you an email commending you and Darko on the quality and relevance of the CC at the present time. My journey is not too dissimilar to many novices traders. I thought I was going to make a MILLION $$$'s in a few months after attending a weekend FX education course back in 2008. Three lost accounts later and after trading every available set up (for two weeks at a time) I decided to get serious about it a few years back. I have built and built my understanding and after 10,000 hours in front of the Charts I am in a good place and I am now trading full-time as a living. And yet despite this I am still devoting a few hours every day to education and mind development. This process is never ending. The market structure Darko is providing; coupled with higher time-frame S&R and then pattern trading in alignment with these two facets is simply outstanding. The best in the market in my humble view. I hope and trust that Darko is a CC coach for many moons to come and I am gaining wonderful insight from him and I would be pleased if you would pass this email to him. For $100.00 a month for this service it is the best educational resource in the FX market by far! Best Regards"
[/wpsm_testimonial] [wpsm_testimonial by="Kathy" ] "Hi Vic, I am loving the new direction, since Oct. 9 of the CC! Wow, what a great idea partnering up with the Darkinator, my nickname for this awesome, over the top inspired trader!!! His enthusiasm and objectivity and clarity coupled with your continued steadfast pattern approach is…well, I lack the words to describe my overall happiness with this unfolding. Brilliant, brilliant, brilliant!!! Thanks so very, very much."
[/wpsm_testimonial] [wpsm_testimonial by="John Westberg" ] Hi Vic! I just want to give praise to your new PMA service. Anyone who wants to learn the art of trading will benefit greatly from Darko's PMA. If you are tired of listening to strategy propaganda based solely on past performance, this is the stuff. To be able to watch Darko spotting, planning and executing trades in a live situation is invaluable. And to watch Darko spotting his entry levels with surgical precision is nothing short of amazing. Keep up the good work Dr. Darko!
[/wpsm_testimonial]
Try

Support and Resistance Home Study Course

For 30 Days Risk-FREE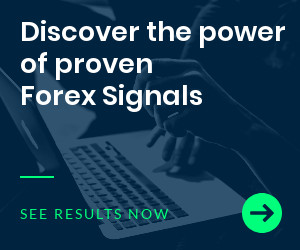 ---