Tactical FX Trend Trading Strategies
[insert_php] if(isset($_GET['sc'])) {$tidID = $_GET['sc'];}
[/insert_php]
The Step-by-Step Trend Following Strategies of a Full-time Forex Trader. A Trend Trading Methodology Which Has 16 Consecutive Months Of Winning Trades

Kelvin Thornley (the developer of this trading system) is the most unassuming person you will ever meet. He has a very simple way about him. His trading approach is equally simple. Like many traders, Kelvin trades at levels of support/resistance, but he has a unique way of qualifying and filtering currency pairs before each trading day. He learned this technique from a bank trader friend who works at a major world bank.
Here's what you will get in this course:
A detailed approach of Kelvin's daily trading plan
All the technical tools Kelvin uses
How he uses stochastic and MACD
How he assesses which currency pairs he's even interested in for the next trading day (this takes only a few minutes at the end of the day)
Over 20 real recent trading examples are discussed
In addition, you will get the below 3 BONUSES:
BONUS #1:
Sample trades will continue to be recorded and uploaded to the online version of the course, for the next few months. This will ensure that, through lots of repetition, the methodology will become very clear and easy to implement
BONUS #2:
My course on Support/Resistance will be included with this course. This course had a big effect on Kelvin's trading.
BONUS #3:
A free follow up webinar in about a month's time, where Kelvin and I will be on line with you to answer any questions you may have. This Q and A webinar will be recorded and we'll add it to the online version
Testimonials
[wpsm_testimonial by="Vernon" ] Hi Vic, This is a small note to let you know that I am finding Kevin's methodology to be one of the most simple yet very powerful and also very suitable to people like me who still have a day/night job. I picked a very good trade on the USDCAD pair yesterday using his approach. I was confident to take this trade and bought the pair at 10479 and limited out for 110 pips with a stop loss of 30 pips . I used a limit order because I went to bed and could not manage it properly . Had I been awake I could have got slightly more but am very happy because the market gave me what I had anticipated . Vic, please let Kevin know that he has a very, very, very happy user of his system who is finding trading to be simple if one has the patience and discipline to wait for the EDGE to play out. Have a fantastic day .
[/wpsm_testimonial] [wpsm_testimonial by="Raymundo." ] I purchased your FX Trend Trading course a week ago and I like to thank you and Kelvin for putting this course together. I've already implemented the strategy in my demo account and it's works great.
Thank you once again,,,
[/wpsm_testimonial] [wpsm_testimonial by="Mike Davy" ] Vic, I just ordered this course tonight about 9:40 pm and got confirmation link back at 9:47. I have been looking forward to this course coming out as I remember you mentioning it was in the works. I listened to the interview you did with Kelvin several months back and was very interested in how he accomplished such a great track record. Just spent the last 2 hours listening and watching the video course and am very impressed with everything.
Best way to describe this is "WOW".
I am looking forward to begin trading with his methodoloy in my own account. I feel information like this and the other Forexmentor courses I have ordered to improve and better my trading skills and knowledge is not an expense but a necessary investment in my trading business.I attended the expensive "trading university of trial and error , punishment by fire", for too long but was just too stubborn to quit as I knew there had to be a way to succeed in this.
Just want to thank you and Kelvin for putting together this course and have full confidence it will pay for itself in first trade used upon.
[/wpsm_testimonial] [wpsm_testimonial by="Gary C." ] (part 1) Great news, I just purchased Kelvin's methodology from ForexMentor.com and I already used it and made profit from it!! Look at the GBP/USD (today), daily is riding the line on Bollinger Band, hourly was way overbought on Stochastic, and support and fib point from the last low to the high on hourly chart 38.2 % give or take a few pips (great retracement point) 1.4855 area (got in at 1.4860 w/ 25 pip stop loss). Currently took half off at 1.4900 and holding the other half and moving up my stop loss…so I can't lose. Thanks for offering this methods, it's incredible!!
Best regards,
(part 2) Just to let you know, I had another winner on the USD/CHF last night. The USD/CHF is riding the bollinger band to the downside on the daily chart, looked for a perfect retracement point (4 hr and hourly charts) and 1.062 (limit order) was it , from the high and the low of yesterday ( 38.2 % retracement ) that point was also close to a daily central pivot as well. Got in at 1.1062 w/25 pip stop and closed out half at 1.1024 (1.1020 previous support), and the other half at 1.1000 (pivot at 1.0995). Also moved my stop loss accordingly, this method ROCKS!!
[/wpsm_testimonial]
Try it for 30 days, if you're not satisfied, Just ask, and you will be fully refunded, no questions asked! Guaranteed
Try Tactical FX Trend Trading StrategiesFor 60 Days Risk-FREE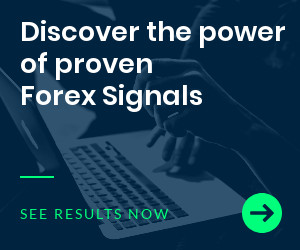 ---